Quality Service since 1989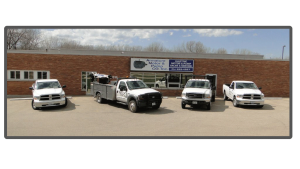 The owner, Craig Doerr, started working in the electric motor industry in 1977. With years of experience he opened Armature Motor & Pump in 1989 in Eureka IL and, needing a larger facility to meet the needs of this customer base, moved to its current location in East Peoria in 2008.
Our team has over 60 years combined technical knowledge in the field and with that comes the expertise to know whether repair or replacement is the best option for our customers. As a distributor for many quality manufacturers, let our experience in repairing and replacing motors and pumps and related accessories keep your home, business, municipality, corporation running.
We understand when your equipment is down you're losing money. Over the years, the team at Armature Motor & Pump has had a goal: Provide our customer with a reliable product to get them up and running as soon as possible at a fair cost.
Sleep well knowing you're in good hands!